Today turned out to be a pretty good day...
After waking up in a pretty grumpy mood, (thanks to a really crummy dream), I spent a large part of the day sewing and crafting.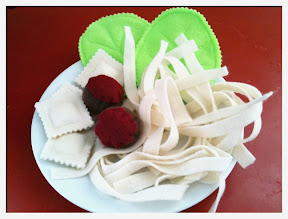 I was a little scattered at first, jumping from one project to another, so excited to test out my new sewing machine, but finally got focused and realized I had to start and finish inventing a passport cover for our dear friend Heathre, who is leaving us tomorrow morning to embark on a big world traveling adventure!
:) for her, :( for us.
(she's also our babysitter)
I say inventing bc, not only have i never made a passport cover, or personally owned a passport myself, but i was working without a pattern, (as if I could read one if I had it)!
Thank goodness for my husbands world traveling days with the race team! Thanks to his passport, and some extensive trial and error, I think I finally got something both usable, and kinda cute too if you ask me!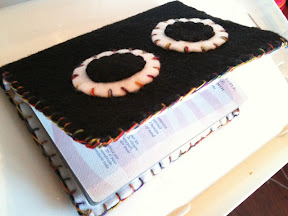 (T says it looks like the Monster Book of Monsters from Harry Potter)
We met with a few members of our new girl scout troop for a cookie booth, and Miss T had a blast!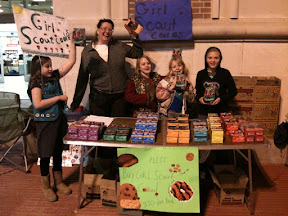 She was not fond of the idea of talking to total strangers, but after a little warming up, (and a small stack of thin mints that the girls shared), I think she felt like the star of the show! I was so proud, and happy for her that she got to work through some of her shyness and find the fun and connection that exists just over that hill of fear!
It was a night time shift, and pretty chilly, so afterwards, we went across the street and warmed our bones with some Tom Kha soup and spring rolls at one of my favorite thai places; then topped it off with some sticky rice with coconut ice cream, and a cherry on top!
Yum!
And as if all that wasn't enough to make a really great day, we got to drop by and bid farewell to our sweet friend, wish her luck on her journey, and send her off with a little piece of our big Texas hearts!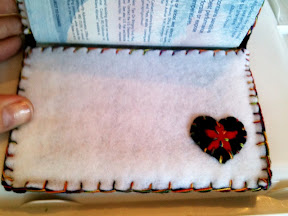 Good luck Heathre- Have a Blast!
Posted using BlogPress from my iPhone